•about: my mission

I've always been drawn to photography. As a child, some of my fondest memories were of gathering my friends and family to pose for a photo. Maybe it's just the optimist in me, but I can't help but feel like the moments we spend frozen in time as we're being photographed and the smiles on our faces change your mood and outlook in such a positive way.
I think it was becoming a mother that really pushed me to pursue photography. Photography can afford me the freedom to set my own schedule, which allows me to make sure I'm setting aside time for the important moments with my boys. Having a camera there to capture those moments makes them last forever, and I know that they'll be able to enjoy these moments again with his family someday and repeat the cycle.
A camera, a photographer and the perspective you find in the viewfinder are all you need to take an ordinary day or moment and freeze it in time forever. I know how valuable those memories are to me, with family and friends, and I love the opportunity to both share and preserve them for others.
Whether you're looking for a photographer to shoot an important event like your wedding or to capture and mark an important milestone, I'd love to have the opportunity to share my perspective and make your memory last forever. If you're interested in a photo shoot to create photo gifts for someone you love, I'd love to help you create something special that they'll never forget.
My mission is simple. I get to share in some of the best moments in my clients' life, and leave them something special with which to remember them.

•about: myself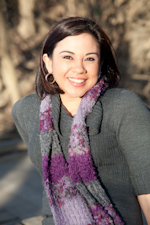 I'm a driven individual. Like anyone else, I love to laugh and spend time with my family and friends. I've done a little bit of everything in my life so far. From mortgages and title insurance to retail sales and even hosting a short-lived local television show. Photography is my passion and I'm thrilled that life has given me the opportunity and the energy to pursue something so fullfilling to me.
I have two sons, a nine year old named Jack and a soon to be six year old, James whose photos you'll see peppered into the videos and galleries on my website. My husband and I have been together for nearly eighteen years, and we've made a home in Mechanicsburg where we love to entertain, and of course, take photos.
I have a small studio in Camp Hill where I can shoot portraits and rainy-day pictures, but I'm really passionate about showing off the majesty of Central PA in my photos. From Downtown Harrisburg to Boiling Springs and even the areas surrounding our golf courses, creeks, river and parks, I just love to get people out in the fresh air interacting with nature.

•about: my services

Photographing people is what makes me happy. Whether you're looking for photography for a portrait, an event or a milestone, I'd like to be your photographer.